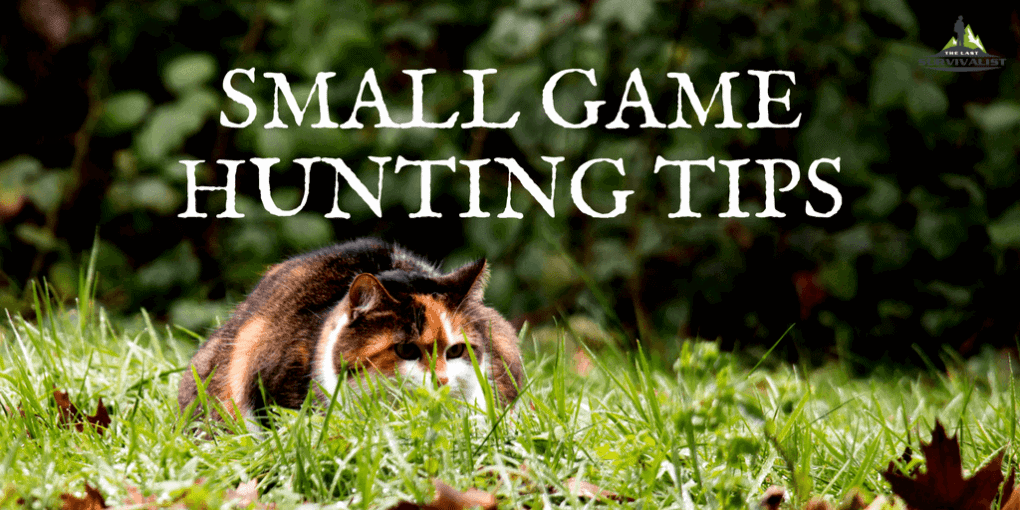 All hunters have an inborn longing to hunt, but lack knowledge. This knowledge can be taught at any age, and I hope you can and will teach your children early.
There is so much to learn, you need to experience the real activity to gain knowledge of the sport.  They say experience is the best teacher, but the hunting experience is more than just shooting game, there are lots to learn about the game tracking, habitat, feeding and nesting habits, etc.
Small game can be hunted on most homesteads pretty easily, squirrels and rabbits are good to eat and usually abundant in rural areas.
Even if you are not out for the kill, getting out and learning how to track and see the game is vital experience you can gain.
Trapping is also a good skill to have if you are not comfortable with a firearm or have neighbors close to where the game's habitat is.
Abide by the laws at all times, follow the hunting laws in your area and take less than your limit.
Know the movements as well as the habits of your target so you are familiar with them and can decide the proper tactics to use. This includes hunting to just watch and learn the game you will target.
Always tell somebody where you will be going especially when you will hunt alone, fisherman call this a float plan but the principal is the same for a hunt.
Look back and study your trail carefully before continuing in new areas, the use of ribbons or tacks to mark trees along your trail can aid you or rescuers if you become lost in unfamiliar territory.
Never shoot until you are sure of your target and what could be behind it. When in doubt, do not shoot at all but call out, somebody might out there and be mistaken for your target. It is paramount you are absolutely certain of your target.
Listen to the advice of experts , they are more experienced than you, and although you may have your own ideas about the game, listen to them, you can learn a lot from them and they can answer some of your questions.
Before you head for the hunting grounds, familiarize yourself with your firearm.
When using a shotgun and in doubt on choosing the correct shot size to use, select the larger one. Even though there are fewer pellets you can create more clean kills from a longer range.
Wear hunting outfits that give comfort as well as materials that don't make much noise to enable you to successfully stalk your target.
You will also need an outfit with several pockets to carry to water bottles, mini emergency aid kits and snacks enough to last for one day.
Practice, practice, practice and more practice! Your tracking and hunting skills as well as your firearm skills.
With the passing of time and continuous in the field practice, one's comfort level increases and the beginner hunter becomes a more experienced hunter.
Knowledge and skill should not end there: it should be shared with others to guide them as they begin their hunting journey.